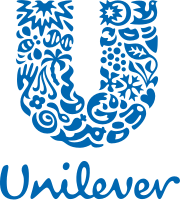 Feel good, look good, and get more out of life.
We're driven by our purpose: to make sustainable living commonplace.
Established over 100 years ago, we are one of the world's largest consumer goods companies. We are known for our great brands, a global footprint and our belief in doing business the right way.
Climate action
<ul> <li>Climate change is now a climate crisis. We're taking action across our business and through our brands.</li> <li>We have an ambitious plan to take us to net zero emissions by 2039.</li> <li>We're transitioning to renewable energy across our operations, finding new low-carbon ingredients, expanding our plant-based product range and developing fossil-fuel-free cleaning and laundry products.</li> <li>We're harnessing our power to encourage change well beyond our business. Our brands are working to make it easier for people to make sustainable choices. And we're calling on governments, businesses and other partners to raise their ambitions and join the race to zero emissions.</li> </ul>
Protect and regenerate nature
<ul> <li>For too long the true value of nature has been overlooked.</li> <li>We know that without nature we have no business. So we've set a bold ambition to eliminate deforestation in our palm oil, paper and board, tea, soy and cocoa supply chains, and to protect and regenerate land, forests and oceans.</li> <li>Our brands are taking a stand on nature. And we're increasing transparency, using technology and introducing leading edge regenerative farming practices to tackle the ecological emergency.</li> <li>We can't do this alone. We're working with our partners, suppliers and smallholder farmers around the world to drive the systemic change that's needed to protect – and regenerate – the natural world.</li> </ul>